Sharplex offers the widest and the most advanced range of process filtration equipment's, with many filters made under TUV certification and with CE marking. These filters are efficient and economical, catering to food, pharma, chemical, edible oil, fertilisers industries.
With a rich experience of 25 years in supply of filtration equipment's. Sharplex is able to generate large amount of data base for designing of filter.
Due to the best quality & best services offered, Company over the years are able to create a strong brand name as «SHARPLEX» in the process industries.
Sharplex has also been certified by M/s. Lloyd's Registers for Pressure Equipment Directive 97/23/EC and is authorized to offer its filters with 'CE' marking.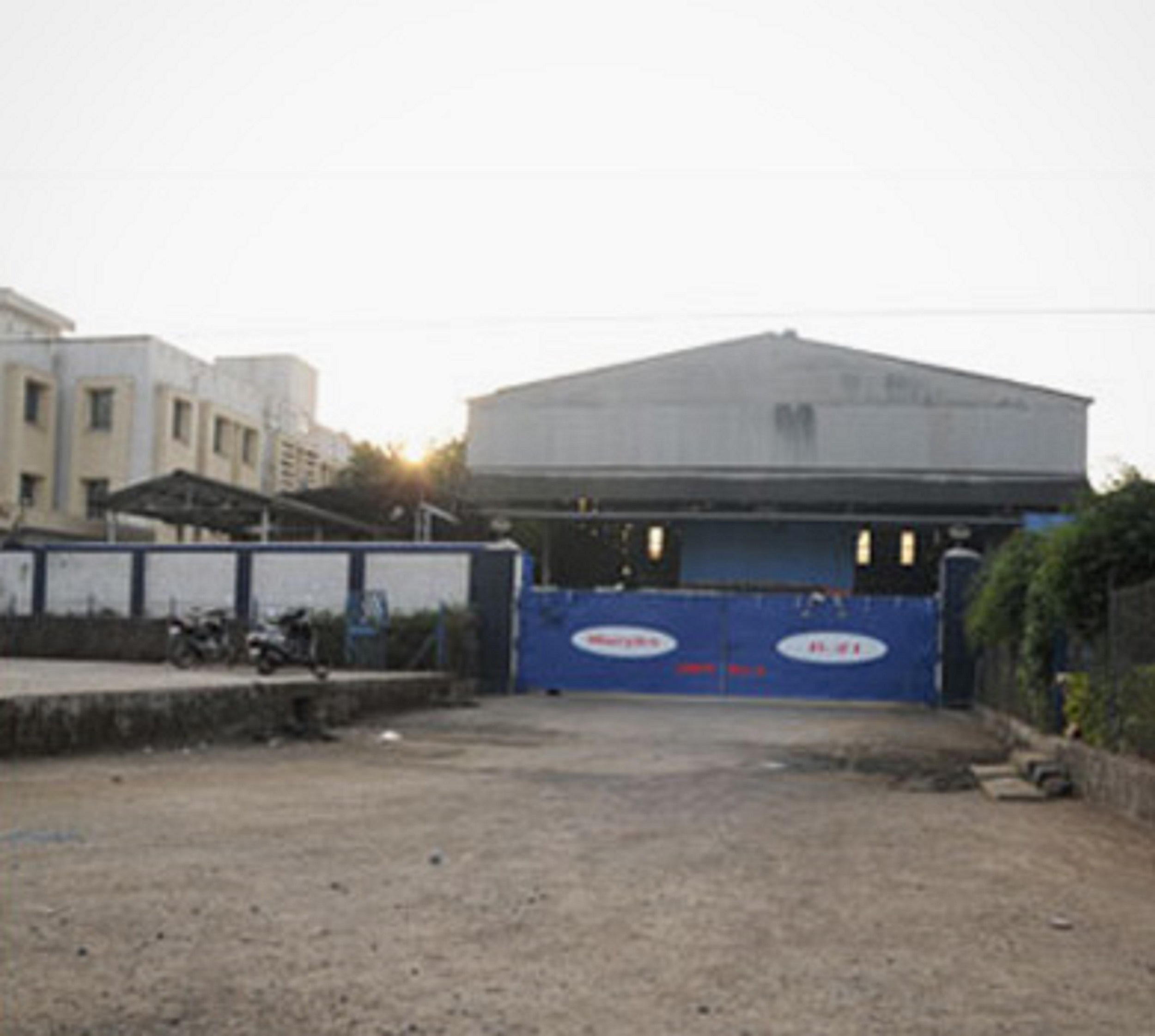 The world's leading process industries trusts only Sharplex for its reliable performance and uncompromised quality in filtration. Operating year after year in various industries, Sharplex has installation base of more than 2500 equipment's in India and abroad such as Africa, Bangladesh, Dubai, Egypt, Jorden, Kenya, Lebanon, Mexico, Nigeria, Norway, Philippines, South Africa, Taiwan, Zambia, USA, Malaysia, Indonesia, Russia etc.
Our Esteemed Products.
Vertical Pressure Leaf Filter
Tubular Centrifuge
Horizontal Pressure Leaf Filter
Rotary Brush Strainer (RBS)
Filter Elements
Pneumatic Disc Filters (SFC)
Molten Sulphur Filter
Horizontal Plate Closed Filter
Pulse Jet Candle Filter
Circular Vibro Screens
Polishing Filters
Auto Backwash Filter
1) Vertical Pressure Leaf Filter
For filtration of liquids with suspended solid contents upto 3 to 4 %. No filter cloth requirement. Automatic dislodging of filtered cake by pneumatic vibrator or oscillating sluice header. Dry or wet cake discharge is possible. Filtration area upto 142m2.
Application of the product:
Resins
Glucose
Sulphur
Brine
Crude Oil
Fatty Acid
Ni–catalyst
Winterisation
Electrolyte
2) Horizontal Pressure Leaf Filter
Sharplex Horizontal Pressure Leaf Filter (shell retraction or bundle retraction) features horizontal pressure vessel, filter leaves, pneumatic vibrator assembly, bottom structure housing, hydraulic power pack for bonnet ring opening / closing and shell or bundle retraction. Filteration are upto 250m2
Application of the product:
Alkyd resin
Bleaching earth
Crude Edible Oil
Molten Sulphur
Winterization / Wax
Amine
Sugar and starch industry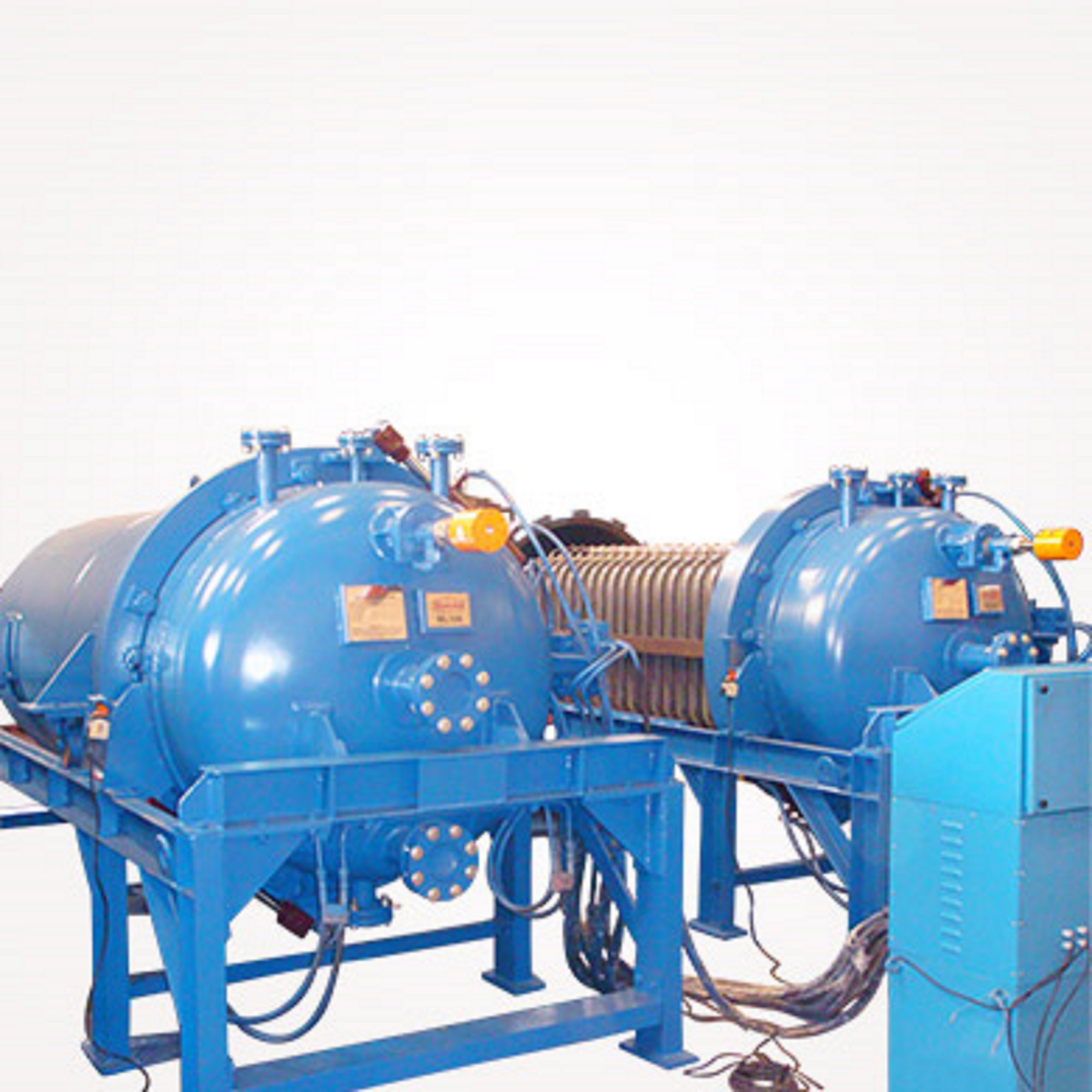 3) Filter Elements
Wide range of Filter Elements for vertical or horizontal pressure leaf filters for any sizes and any makes.

Manufactured with '5' layer or '3' layer design, riveted or bolted depending on the requirements.

The filter elements enveloped with filter cloths are also available.
4) Molten Sulphur Filter
Sharplex have supplied several filters for Molten Sulphur Filtration in sulphuric acid & sulphonation plants. To remove the ash content

Normally 'ASH' is a impurity which needs to be removed from sulphur so that further processing using molten sulphur should be smooth.

Sharplex offers horizontal pressure leaf filter for molten sulphur filtration in following two versions — 1) Shell retraction, 2) Bundle retraction
For Further polishing of molten sulphur Sharplex offer ceramic cartridge filters.
5) Pulse Jet Candle Filter
Sharplex Candle Filter consists of candle shaped filter elements made out of Equi-Diameter pipes. Each candle is covered with filter hose in polypropylene, Polyester, Nylon, PVDF and PTFE. This candle are arranged vertically in a pressure vessel. Number of candles depends on filtration area of filter.
Application of the product:
Catalyst Filtration
Biodiesel
Activated carbon filtration
Beverage Industry
Polyols
Brine Filtration
Edible oil
Amine Filtration
Pesticides
PTA Filtration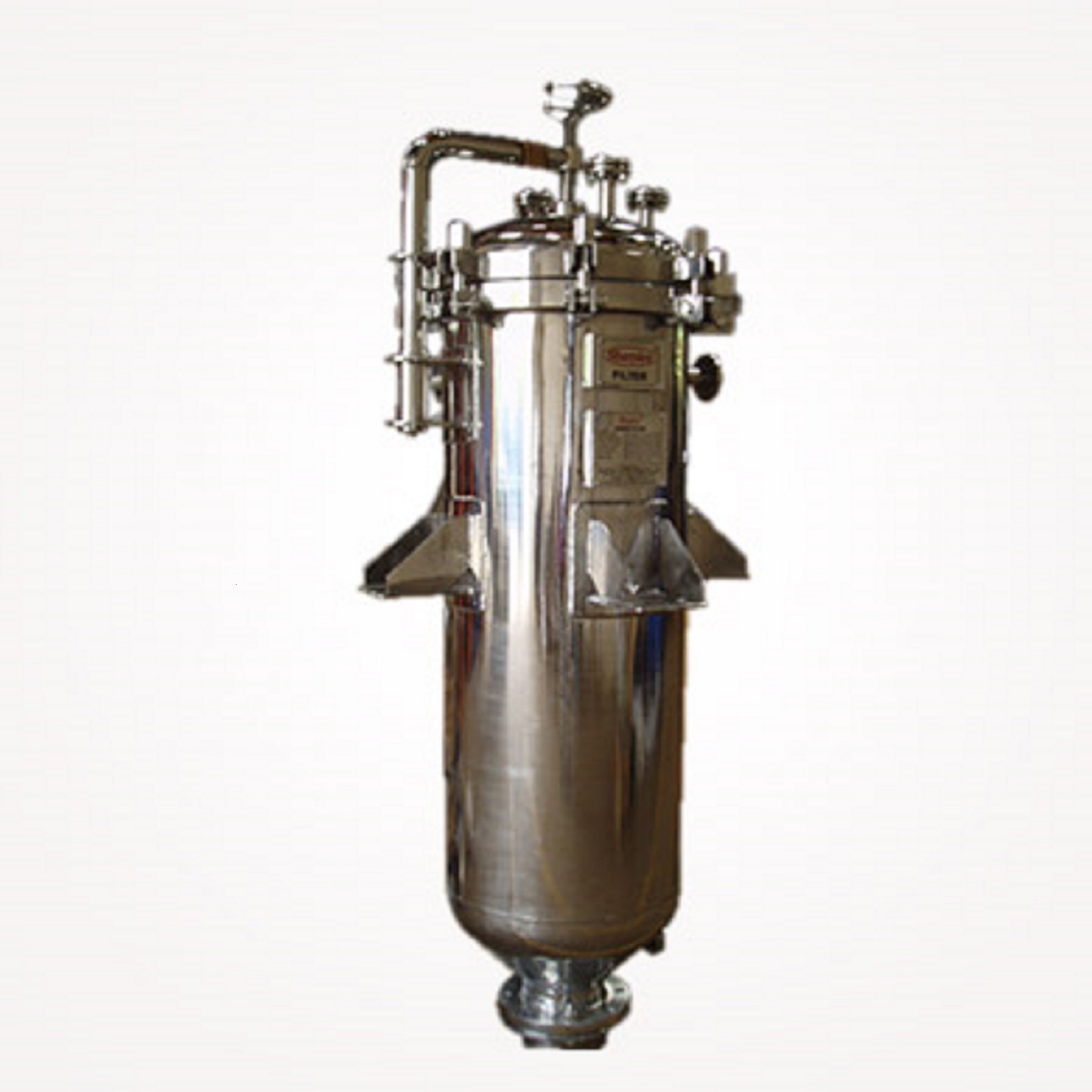 6) Polishing Filters
Sharplex Single or Multibag Polishing Filters are basically used for post filtration. The baskets are fitted with quick opening type arrangements. Filter bags used are PP, PPS, Polyster Polyamide or special material depending on process conditions. Depending on flow rate single or multibags can be supplied.
Application of the product:
Polishing post filtration
7) Tubular Centrifuge
High speed separation & clarification. Sharplex Tubular Centrifuge is a high speed solid bowl type machine for continuous separation of two immiscible liquids with density difference. This centrifuge is also used to separate small quantity of impurities from liquids.
Application of the product:
Pharma
Paint Industries
Chemical and Food Industry
Gum Clarification
Edible Oil Industries
Biodiesel Plants
Printing Ink
Beverage Industry
Bacteria Cell Separation
Biomass Separation
8) Rotary Brush Strainer (RBS)
Self-cleaning continuous separation of solids from liquids. Changeable filter elements. V-wire element upto 5 micron can be used. Online filters and fully automatic operation
Application of the product:
To reduce load on centrifuges
Printing Ink filtration
Chemical and Pharma Industries
Palm oil industries for crude oil filtration
Edible
Miscella filtration
Resin
Beverage Industry
Lacquers
Starch Industry
Toothpaste filtration
9) Pneumatic Disc Filters (SFC)
Auto-clean online operation and purging time adjustable. Highest flow rates with compact design. Very low pressure drop as filter media is always clean. When installed before solid bowl centrifuges gives clean oil to centrifuges and hence down time is reduced hence more production.
Application of the product:
Paint, Varnish, Resins, Printing Inks, Adhesives and all viscous liquids
Vegetable oil refineries for filtration of crude oil
Filtration of used cooking oils (Fast Food Joints, Hotels)
Polymer Filtration
Lubricating Oils/Coolant filtration.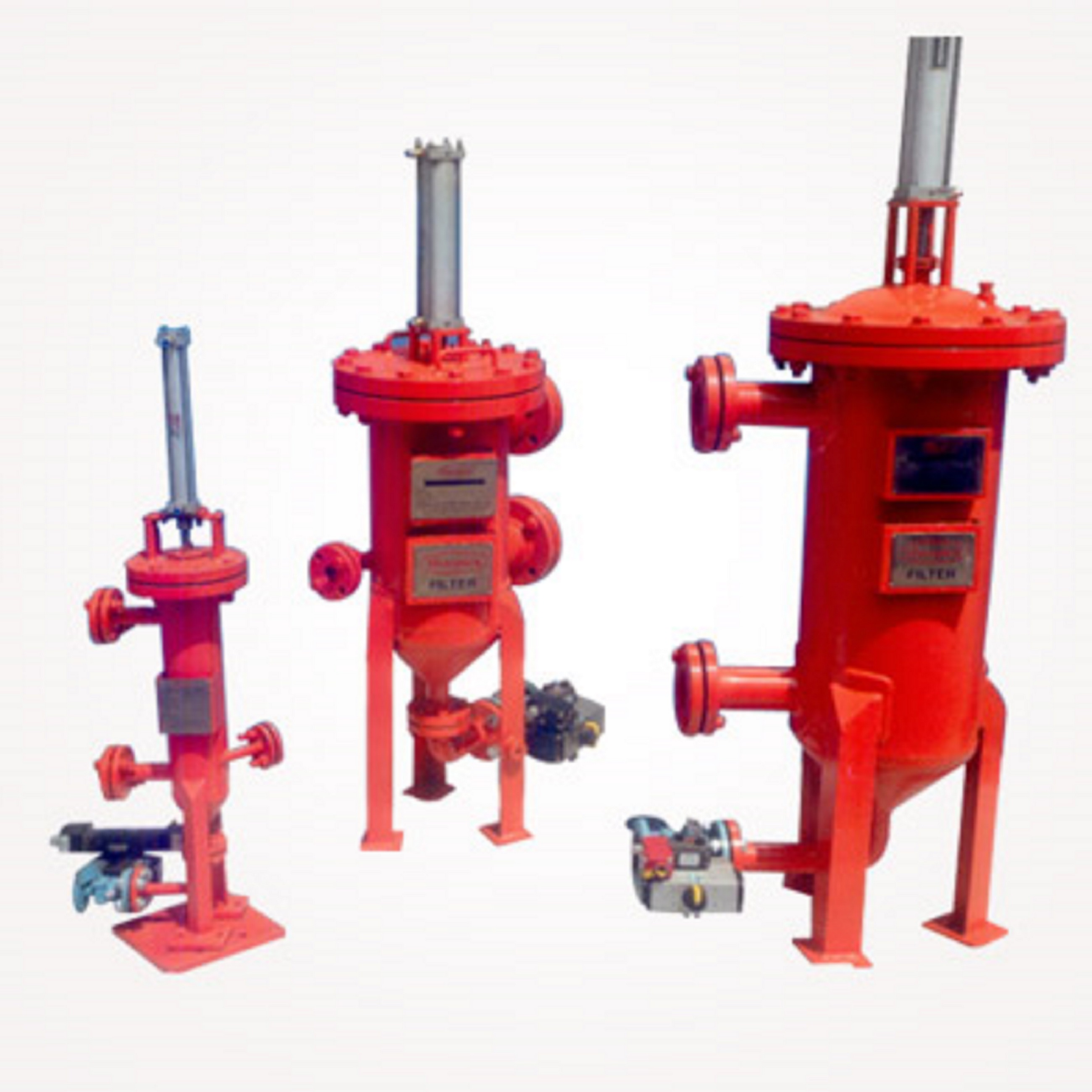 10) Horizontal Plate Closed Filter
Sharplex Horizontal Plate Closed Filter is Used for filtration of small batches in Pharma, Chemical, Edible oil, Food Industries, Complete products recovery is possible with scavenger plate. GMP & ZERO HOLD UP models are available,
Application of the product:
Pharma & Food industry
Resin
Processing
Beverage
Varnish
Edible oil
Lacquer
Biodiesel
11) Circular Vibro Screens
Trouble free operation. No Screen Blinding. Long life with self-Compensating screen tension. No transmitted Vibrations. Simple & Economical.
Application of the product:
Paper & Pulp
Food
Chemical
Ceramic Industries
Pharmaceutical
Oil mills
Grains
Effluents
Sugar
Beverage Industry
12) Auto Backwash Filter
Process Water Filtration — To remove suspended impurities from river water / process water.
Side stream filter for cooling towers — To filter cooling water used in cooling towers to avoid clogging of the heat exchangers.
Application of the product:
Power station
Environmental technology
Process industry
Mining
Steel industry
Paper industry
Sewage treatment plant
Machine to industry